Multi-vendor Monitoring and Analytics to transform digital collaboration experience.
(Formerly Collaboration Performance Management)
Deliver an Exceptional Collaboration Experience
Grow
with unmatched
visibility
Find the issues and opportunities impacting your collaboration infrastructure, and make the right decisions to create vital connections.
Outperform
with proactive
optimization
Improve collaboration quality for remote, hybrid, and in-person employees to maximize productivity, engagement, and investments.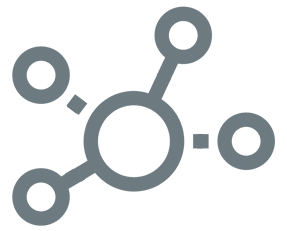 Connect
with complete
assurance
Ensure optimal collaboration
experiences across the most complex video,
voice and digital workspaces.
Defy Increasing Collaboration Complexity With Vyopta
Technology Insights empowers you to optimize existing investments, manage technology refreshes, intelligently plan new deployments, improve adoption, and most of all ensure flawless collaboration in the workplace.
"Vyopta's analytics allowed us to make better decisions faster…monitoring and alerts also allowed our small team to support exponential growth in usage."
Regan Earl, Collaboration Architect, Abbvie
Explore Core Capabilities
Move from reactive to proactive with Vyopta. Get a grasp on quality of live and recent meetings with real-time health status, proactive issue detection and alerting, and detailed performance metrics.

Detect problematic calls immediately to troubleshoot quality issues, failures, and user error
Quickly identify root cause to speed resolution and assign tasks to the right teams
Get alerted to Collaboration quality issues and disruptions before users are impacted or call in
Generate actionable insights from historical performance trends and utilization data in order to enhance user experience, grow adoption, improve operational planning, and optimize capex and opex investments.

Analyze user behavior, examine technology adoption, and fine tune usability
Detect systemic issues and take action to prevent impact on quality and experience
Intelligently adjust capacity and licensing, and optimize Collaboration spend